Mankato Home Builders,
Building Minnesota
William Feder Homes, Inc. has been building homes in the Greater Mankato and Southern Minnesota area for more than 40 years. With William Feder Homes's building experience and quality workmanship, you know you will move into a home that meets your expectations, specifications and requirements.  
No other home builder makes building a new home as joyful and absolute as William Feder Homes. We use a building system that allows us to guarantee pricing and on-time completion. As a William Feder Homes client, you will also have countless options to choose from for new home construction, giving you the opportunity to customize your home to suit your lifestyle. You can even view your plans using our state-of-the-art 3D home design software.
Lock in 2017 New Home Prices Now
Bill Feder says, "Recent natural disasters are putting pressure on building materials and prices are set to rise. Avoid rising costs by locking in your new home price today!"
With the exclusive William Feder Homes price lock program you can purchase a new home by December 31st, start construction next spring and still pay 2017 prices. That's significant savings! Beat the rising costs of building materials by locking in your new home price at William Feder Homes now!

Get more home for your money with William Feder Homes!
Call today! 507-345-3192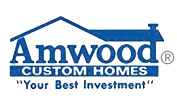 Check out our rating with the
Better Business Bureau