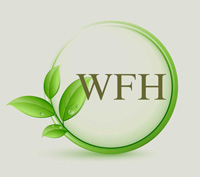 Building Green
William Feder Homes employs eco-friendly building practices in designing and building each home. The custom built home packages reduce waste throughout the building process. Our 3D software also minimizes waste because you finalize the plans of your home before construction even begins, eliminating the need to tear down walls and scrap materials mid-project.
The Amwood Building System is a big Green Sponsor for starters. The company donates a great deal of money every year to continue and support the movements of building using conservation techniques.
We work with you to tailor the energy-saving elements of your home to meet your individual needs, to build you an eco-friendly home. The process that we use to build your new home not only ensures that your home is environmentally friendly but it also increases future resale value, reduces ownership costs and improves performance.
By using William Feder Homes, you get many points from Energy Star and from Green Built Home due to the practices we employ:
Reduced waste of materials
Consistent building methods
Engineered built, which means less mistakes and higher workmanship quality
Use of lumber from certified or registered forests
A controlled environment process that reduces on site dumpsters, noise, traffic, erosion and related site pollutants
Tight construction
Proactive problem solving before starting on your home allows us to build more precisely
Left over scraps are used for backing and floor trusses
Saw dust is used by other industries such as agriculture for flower beds or compost related needs
Ladder wall connections decrease the amount of lumber used at a jobs site
Lower environment impact at jobs site with components being built indoors
Fixed material quantities to reduce the need for extra subcontractor trips, which reduces the fuel and resource wastefulness